Goip
Goip Gateway Configuration

Figure-1: Goip Summery
Step 1: Above picture is about Goip 32 VoIP gateway summery. You can find here your call status, sim signal (RSSI), Acd and ASR.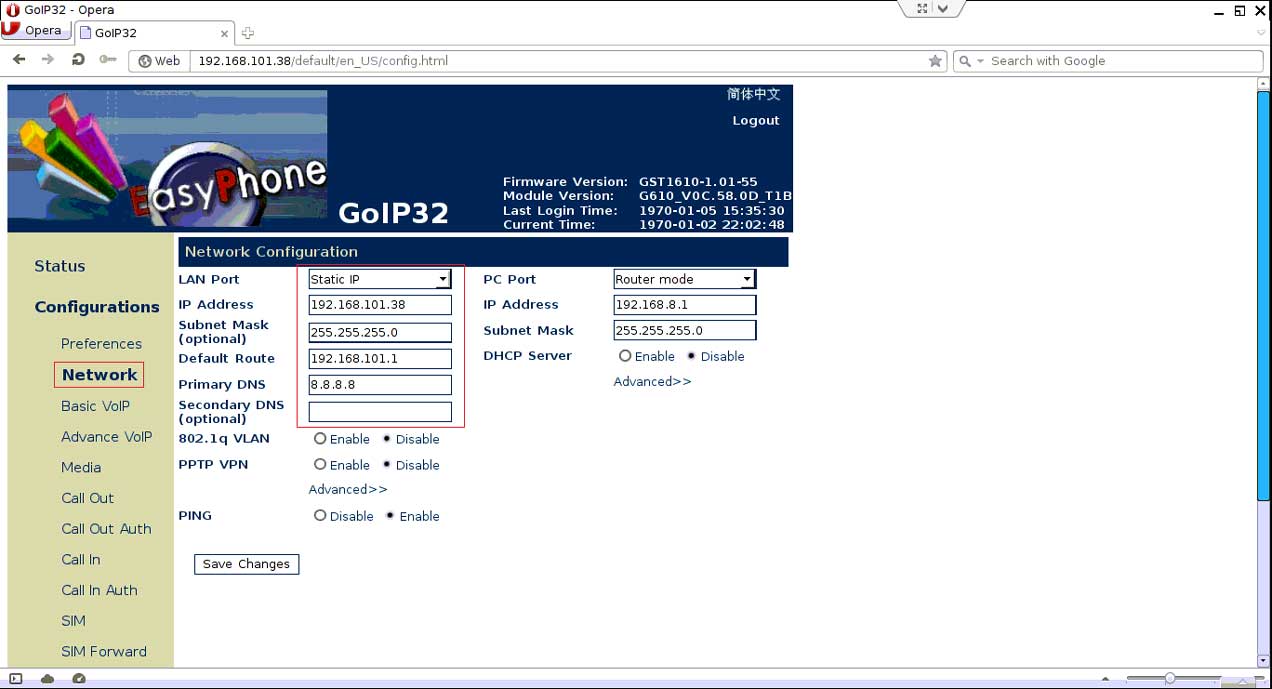 Figure-2: Goip Network Configuration
Step 2: For Goip gateway configuration must know the default IP, Subnet Mask of your Bandwidth Optimizer solution and most importantly provide the static IP address.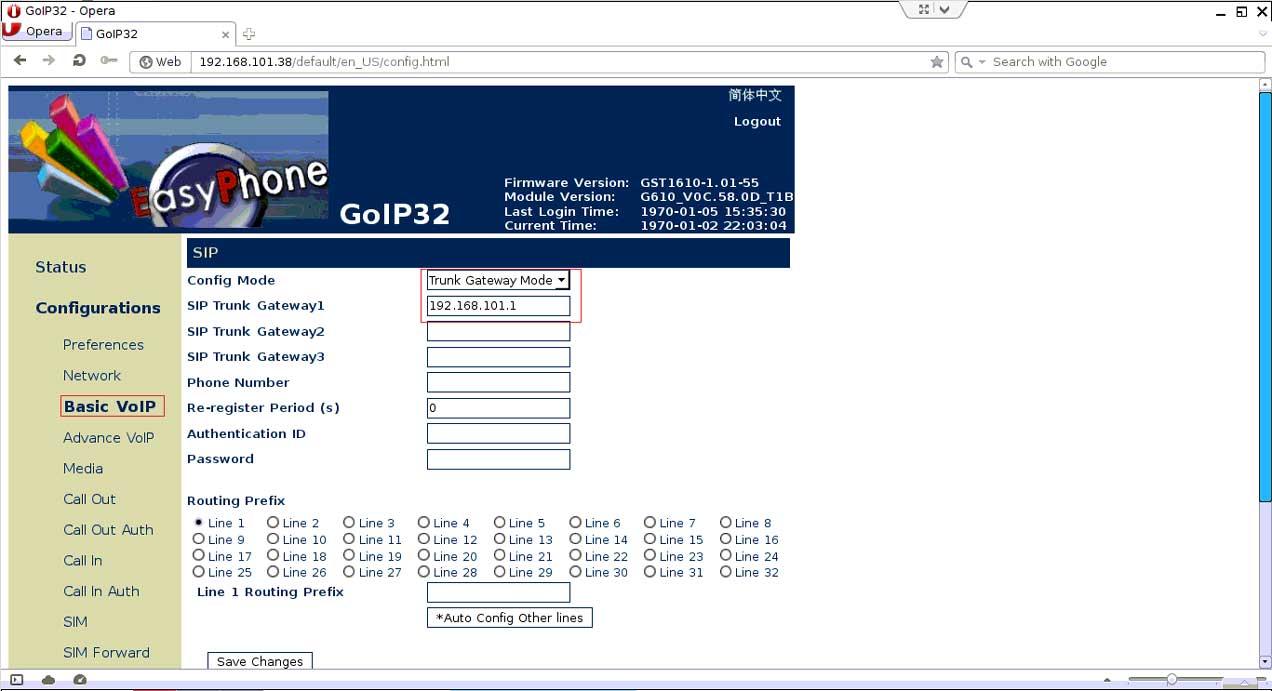 Figure-3: Goip Basic VoIP Configuration
Step 3: In Goip gateway have to configure Basic VoIP setting. Configure mode will be Trunk and Trunk IP will be the default IP of Bandwidth Optimize solution.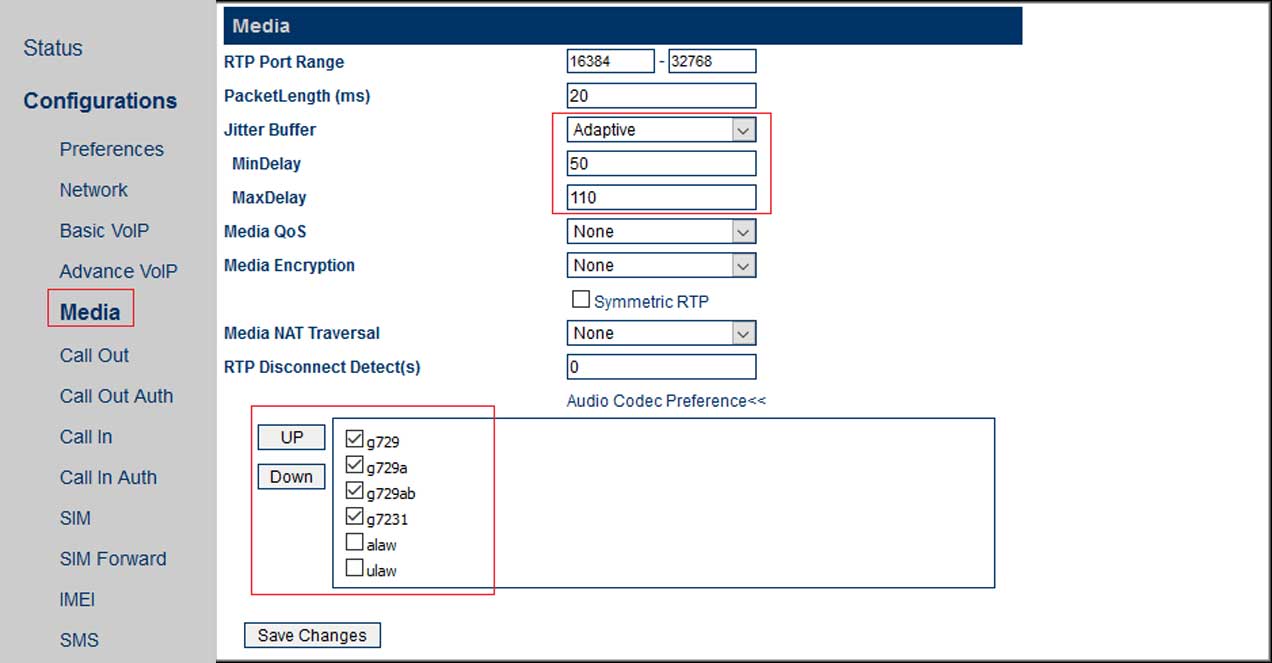 Figure-4: Goip Media and Codec Configuration
Step 4: Goip gateway has to be configured with its allowable codec g729/g729a/g729ab/g723/alaw/ulaw. Media has to be selected with Jitter Buffer (adaptive), mindelay (50) maxdelay (110) for avoiding noise.