Skyline
Skyline Gateway Configuration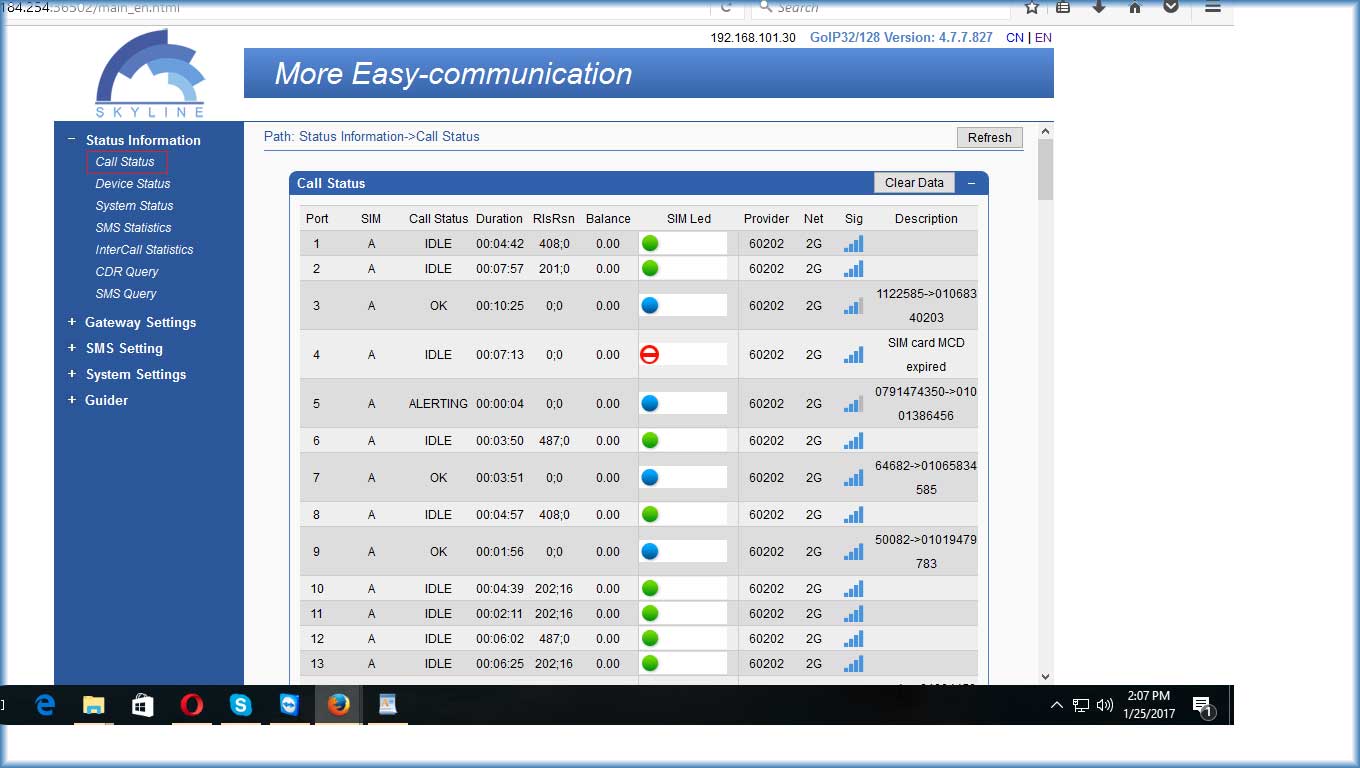 Figure-1: Skyline Gateway Call Status Page
Step 1: Here in First page of skyline gateway can see the call status, sim status, sim signal Strength, sim led port status etc.
Figure-2: Skyline Gateway Network Setting
Step 2: In Skyline gateway Network page have to configure the basic Network Configuration. For this you have to know the default IP of your bandwidth optimizer. Set the Static IP of the gateway on the same series of the solution.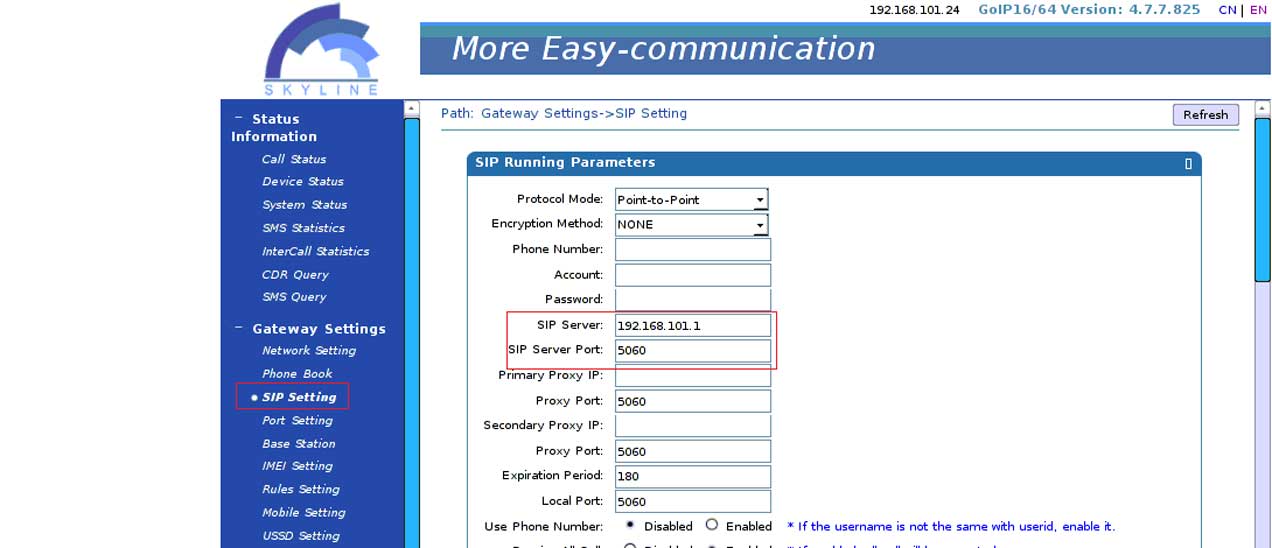 Figure-3: Skyline Gateway Sip Setting
Step 3: Skyline Gateway Sip Configuration you have to pair with default IP of bandwidth optimizer with its sip port.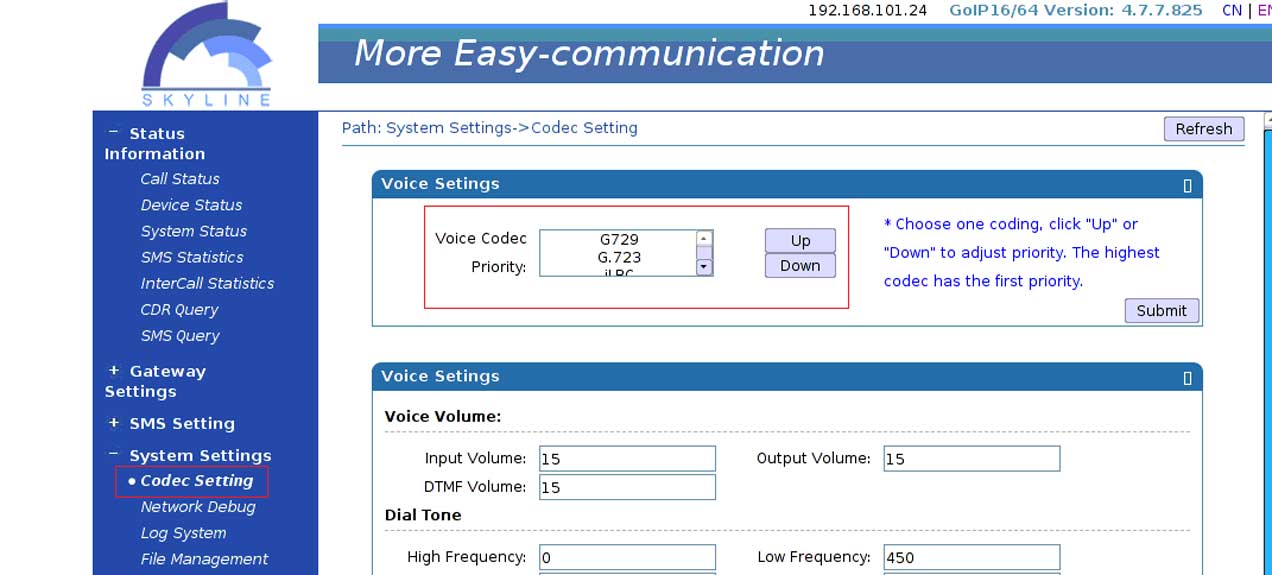 Figure-4: Skyline Gateway Codec Setting
Step 4: skyline gateway Codec setting is configured with your codec priority. G729, G723 will be at the Frist priority and PCMA and PCMU will be at last priority. You can change your Priority at your will.